November 2020 Newsletter
Posted by Spencer Hsu on Wednesday, November 18, 2020 at 11:35 AM
By Spencer Hsu / November 18, 2020
Comment
Hi,
Watch my Latest Weekly Market Update |

November 13, 2020
Thanksgiving is right around the corner! Hope you and your family stay warm and safe during these holidays! Real Estate in the Bay Area hasn't slowed down from the buy side but there is a 20% reduction in new listings on a weekly basis so for those that are actively searching for homes, be patient but be ready!
What are Biden's Real Estate plans?
While it's still not certain these plans can be implemented since the Democrats do not have full control of the government, these are some of the plans Biden has made public. I'll be releasing a video in the next few weeks about my thoughts but here is a summary of the plans!
Elimination of 1031 Exchanges
Removal of step-up basis
Tax long term capital gains as ordinary income for taxpayers with more than $1M in annual income
Provide a $15,000 refundable advanceable tax credit for first time homebuyers
If you want to discuss what this may mean for you, let me know!
What have I been up to?
The streak continues! 3 more in contract since my last newsletter. I got into contract with 1 in San Jose, 1 in Fremont, and 1 in Redwood City! One of them we won against 4 offers, and the other won against 9 offers! In the meantime, my real estate website is updated and ready for viewing! Check it out! www.homesbyspencerhsu.com.
How is the market doing?
Historically, the winter season has had the lowest prices of the year but this year is certainly not the same. Check out the latest numbers as we are half way through November. The market continues to be strong and I don't expect much to change here given what I see with inventory, but also the velocity of transactions/offers. The stock market is close to all time highs, technology has been a huge benefactor of the WFH changes, the adoption to the cloud has accelerated, and several vaccines are coming out soon. Quite the time indeed!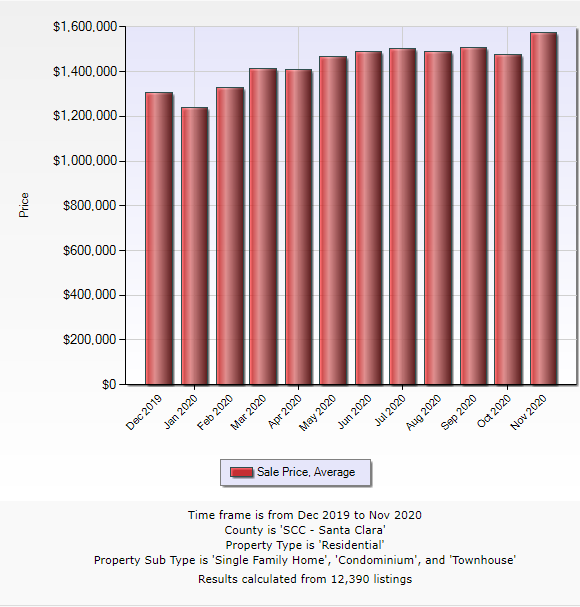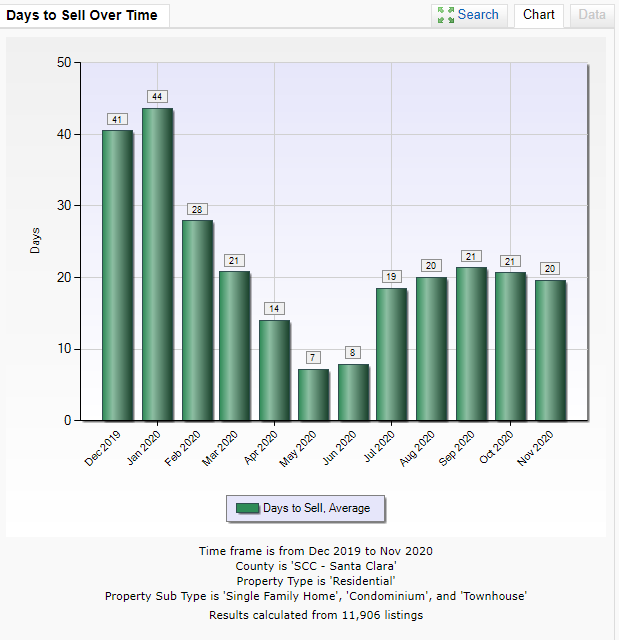 Interest rates continue to decline to record low.
30 year mortgage rates continue to drop to record lows at 2.78%. For new homeowners, this continues to be an amazing opportunity to get out of the rental market and lock in the record low rates. A lot of owners are also using this as a great opportunity to do a trade up for a larger home so I'm handling several of those projects as we speak. If you own a home, certainly consider to refinance and at the very least and open up a HELOC in case you wanted to use those funds in the future! I have great lenders so reach out anytime!

That's it for now! If you or anyone you know is considering to buy or sell, I'm never too busy to help! I would love to be introduced to your friends, family and work colleagues!