Outdoor Fireplaces Get Their Glow Up As A Key Outdoor Lounge Feature
Posted by Spencer Hsu on Monday, November 1, 2021 at 12:00 PM
By Spencer Hsu / November 1, 2021
Comment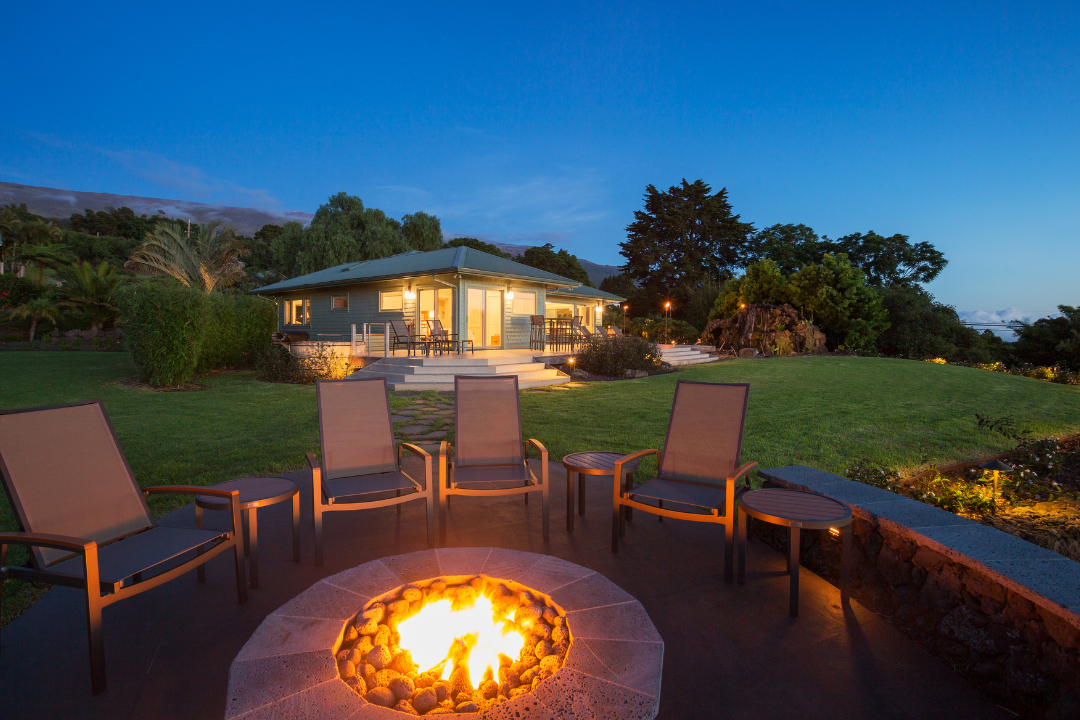 In competitive housing markets, the difference between a luke-warm offer and a competitive one can be just one little touch, something about the house that really makes it stand out. This year, with so much time spent at home, buyers are really looking for a home that will feel like a haven of comfort. Though people are more comfortable travelling now than last year, having a truly cozy and beautiful space to live on a daily basis is truly a higher priority than before.
As a result, the outdoor fireplace has become one of the key features of a great outdoor lounge. If you're considering adding one, here are some considerations to help you maximize your own enjoyment of the space as well as potential resale if you opt to sell your house in the near future.
Making Your Outdoor Lounge Cool-Month Friendly
One of the nicest things about an outdoor fireplace is adding a warmth element to your patio. Even with temperate climates, there are cool nights in the winter, and a cozy fireplace is just the ticket to keep your outdoor area an all-year-round space. Now, we're not talking about your campground fire ring or a rusty fire pit here - we're talking resort-style, concrete and stone, beautifully appointed fireplaces that make a space feel like you're relaxing by the ski slopes or at a beachfront resort. With these features, you get all the look as well as all the practicality of a year-round outdoor lounge.
Making The Most of Your Space
When your outdoor area is at a premium, you can use an outdoor fireplace to maximize the feel and look of the area, making even a small patio feel expansive. Electric outdoor fireplaces can be set into a supporting wall by your outdoor dining area, or they can be the focal point of a ring of seating in the yard itself. The options are endless, but they make a space feel like more than just the area right outside your back door.
Creating a Beautiful Ambiance for Conversation
Something about the flickering flames just gets people to open up and settle in. By having a fireplace available, your entertaining experiences can become more comfortable for guests, with the flames to draw attention and convey beauty. You'd be amazed how simple and sterile a space can feel and then, wow, add a fireplace and the feeling of being at home is immediate.
Sometimes, It's Just One Thing that Brings Buyers to the Table
As we mentioned, it is the small things when it comes to getting a buyer from "this could work," to totally being in love with a property. Outdoor fireplaces are one of those features that, even if someone wasn't looking for it, can be the real clincher to make them realize that your house is the house for them. Top real estate agents surveyed by HomeLight have shown that the resale value of outdoor fireplaces is really surging right now, so adding a fireplace is likely to bring both joy for your family and more interest from buyers.